Scholarship Recipients
Rollie Geppert, founder and one of the five scholarship review panel members, wishes to thank you for your generous donation to the Ecosystems Scholarship Fund. "Fund raising is hard work during these tough economic times but I am confident that you agree with me that investing in our youth who are pursuing college degrees in natural resources and land use is a wise and worthwhile effort. We continue to grow and additional donations are always welcome. This is a very exciting time for my family and me since these are the very first scholarships awarded since the fund was established in October 2010."
And the Recipients Are...
2017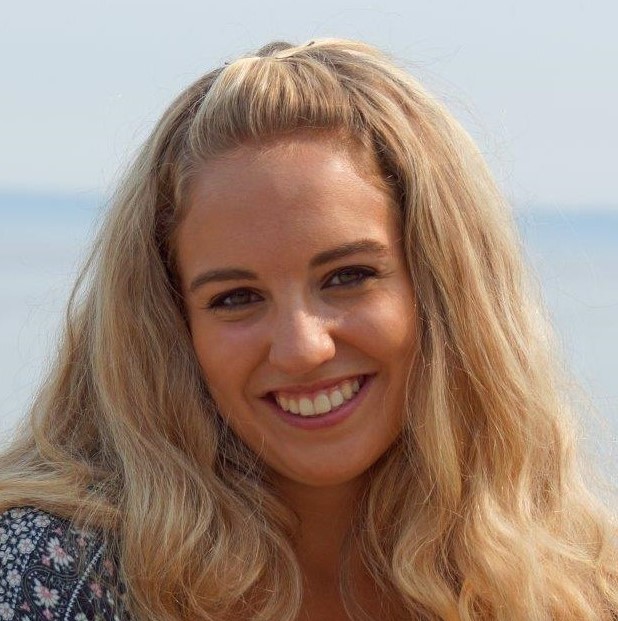 Madeline Remmen
I believe that the oceans are one of earth's most valuable natural resources. I want to help affect change in the way that policies are created and implemented, specifically regarding fishery practices and the protection of marine mammals. Currently, I am attending Western Washington University pursuing a bachelor's degree in Environmental Policy and a minor in Geology, after graduating I plan to attend law school to pursue a career as an Environmental Lawyer.
For my first two years of college I attended the Ocean Research College Academy (ORCA), a dual enrollment program for early college education through Everett Community College. At ORCA, I conducted extensive research on the marine environment. I was able to see the detrimental effects of anthropogenic influence on my local community, but globally these problems are much worse. Ocean ecosystems are fragile and we have caused devastating effects on them through our industry and pollution. The oceans provide many resources that we can't live without, including much of the world's oxygen and food. The fishing industry disrupts the natural ecosystem and food chains, weakening them. Additionally, the exploitation of marine mammals for human entertainment and hunting reduces the population of some of the largest predators in the ocean. We need to find a sustainable way to harvest fish to prevent the destruction of a resource that we deeply depend on. In years to come future generations will need these resources too, so I want to help preserve something that will be needed in the future as much or more than it is now. In my future career as a lawyer with a policy background I can not only help to create policies, but to also defend them against corporations who don't follow them, in a courtroom setting. I am extremely passionate about environmental issues and I look forward to devoting my life to finding solutions to help preserve one of earth's most valuable resources, the ocean.
2016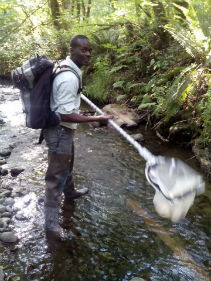 Lambert Ngenzi
I come from a family of four boys and one girl. My parents fled their native country, Rwanda in 1994 because of genocide. They were forced to seek refuge in the neighboring country, the Democratic Republic of Congo, where I was born. Everything was in deep turmoil when I was brought into this world. After a three year struggle since my birth, my parents attempted to begin a new life by eventually moving to the Republic of Congo in 1997.
It was early in my journey, growing up in Congo, that my parents taught me that education is the only way to succeed and accomplish what one believes in. I worked hard during my early days at school and consistently followed my parents' advice to take the path with serenity, love, and perseverance. This has taught me to focus on a path that could eventually lead me to success and make me my family happy.
In 2005, I was faced with a tragic situation I could not fix. My parents decided to divorce, aggravating the sorrow on top of dealing with the horrors of genocide in Rwanda that my parents fled from. Despite this tragedy, my mother continued to support all of her five children to achieve their dreams. It was then that I made a promise to her: "I will do my very best to achieve your dream, and my dream, to be someone and make you happy."
Seeing the vast opportunities that lie ahead of me in the field of environmental science can be exciting. Being in my first year of college, it has already allowed me to continue to acquire and share my knowledge and experience. I could sense the humanity of the academic community, as if it were a parent, nurturing his child in a scholarly way. Right now, I am that child determined to pursue a dream in spite of multiple past challenges, persevering in seeking ways to better my life and the world around me.
As I continue my journey of transformation, I want to contribute to the transformation of the world by addressing environmental and water conservation issues. I remember back in Republic of Congo getting up early in the morning and walking approximately three to four miles in order to get water to supply our family's basic needs. My older brother Lionel and I had to do this labor almost every other day. These experiences have shaped and inspired me in various ways. I know what it means to work hard. I have experienced what it means to be challenged, as I carry on with a "warrior spirit" instilled in me by my elders. I also know how it feels to be humbled, to be grateful to those who have provided me the strength, the will and the knowledge to persist. There is so much to benefit from the Ecosystems Scholarship I see the promise I made to my mother, coming to fruition. Finally, this experience will allow me to come up with ideas in environmental science which will contribute to a better environment, promoting a better life for the present and for future generations.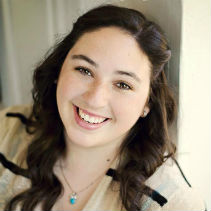 Elizabeth Warren
As a student in high school, I was very interested in environmental studies as well as agriculture. Today, I am pursuing an Agricultural Education degree through the Honors College at Washington State University, as well as a minor in Spanish. I hope to use my degree to obtain a position as a high school teacher. I would like to teach topics ranging from environmental science to horticulture to animal science. At the surface, there does not seem to be much of a connection between agricultural sciences and ecosystems, however, the last few years of my education have taught me differently. The practices of farming and ranching affect ecosystems in many different ways. From manure runoff to the elimination of natural habitats, agriculture and natural ecosystems go hand in hand. In a world striving for "greener" solutions to everyday problems and the increasing demand to feed a growing population, change in one system results in change in another. With my position as a high school educator, I hope to educate students on sustainability practices. I want to encourage students to become active in the systems that surround them through hands-on activities and by connecting students to scientists and farmers alike. Being an agriculture advocate is not limited to supporting agriculture; it involves building up and supporting other concepts, ideas, and processes needed to keep agriculture in place. The development of new technologies lays in the hands of the future generations- the students I will work with on a daily basis. Change is the result of thinking differently than those before, and working with students will provide me the opportunity to shift thinking from having to feed the world to having to feed the world in a sustainable manner. What use is there in feeding the population efficiently now if we cannot guarantee the success of future generations? I hope to serve as an advocate for agriculture as well as the natural environment that lies beyond farm fences. I aspire to demonstrate for my students that there is more to agriculture than cows, sows, and plows. My goal is for students to leave my class having gained information about the world we live in, the interdependency that surrounds us all, and the many opportunities they have to get involved in the world they live in and to preserve that world for those to come.
2014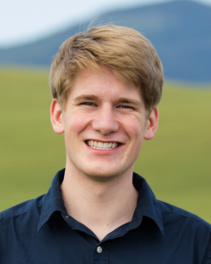 Dylan Quinn is 20 years old, a junior at Western Washington University and is working towards a BS degree in Environmental Science with a minor is GIS. By taking advanced courses in energy issues, law, environmental analysis, and environmental chemistry, Dylan hopes to gain an interdisciplinary understanding of complex environmental system interactions. His goal is to pursue a career in environmental consulting, ecosystem restoration, or continued research in academia.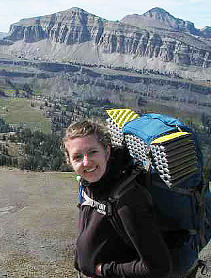 Sydney Schlotterback was born and raised in Bellingham, but spent the first five years of her life living inside Grand Teton National Park. She was exposed to the environment at its finest from a young age and was raised with a deep rooted land ethic by her wildlife biologist dad and water conservationist mom. She became interested in food security during high school and began pursuing related studies when she started college. She is 22 years old, a senior at Western Washington University and is working towards a BA degree with a double major in environmental policy and environmental education. She will use her degree to combine outreach through education and social change through policy in order to address food security. She has volunteered and worked on organic farms in WA and NY as part of the World Wide Opportunities on Organic Farms (WWOOF). Her goals are to work for the U.N.'s Food and Agriculture Organization and to continue traveling, backpacking, climbing, canoeing, working and playing outdoors.
Sydney says, "Thank you so much for your incredible generosity and support. Your contribution to my education illustrates just how dedicated you are to encouraging environmental learning and providing financial aid to those pursing a deeper understanding of the natural world. This award of the Ecosystems Scholarship is greatly appreciated and will always be remembered. Thank you again for the great honor."
2013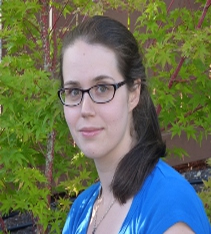 Julia Dolan is a junior at the University of Washington, in Tacoma, WA. She is pursuing a B.S. degree in Environmental Science, as well as a certificate in Geographic Information Systems. Julia will be interning with the City of Tacoma Department of Public Utilities in the summer of 2014. She plans to work toward a career in environmental consulting.
2012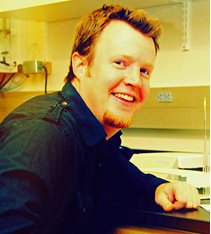 Ian Keene is a senior at Western Washington University in Bellingham, WA and is pursuing B.S. and B.A. degrees in Environmental Science and Biology with plans to continue his education with a PhD. in Oceanography and Fisheries Ecology.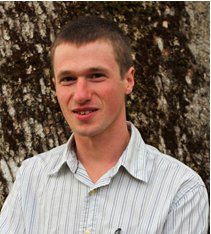 Dan Gusset is a senior at The Evergreen State College (TESC) in Olympia, WA and is pursuing B.S. and B.A. degrees in Environmental Science/Mathematics with a goal of working on conservation projects and teaching environmental education in schools where he can increase the nature literacy rate. During the 2012-2013 year he will be studying Vertebrate Evolution at TESC, working as a teacher assistant for The Wilderness Awareness School's Wildlife Tracking Intensive Program, volunteering with the Cascade Citizen Wildlife Monitoring Project and then doing field work in South America in the spring.