In Memoriam
In recognition of those special individuals who devoted their lives to help protect nature and the environment but who have recently passed away, IN MEMORIAM is our way of honoring these people with their generous donation to the Ecosystems Scholarship Fund.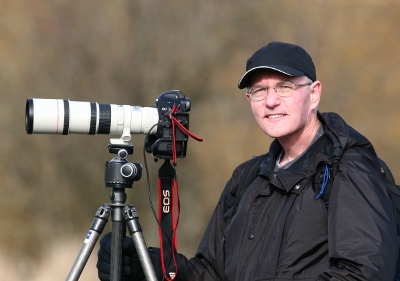 STEVE PENLAND (1948-2014)
Steve Penland was a scientist. A humble and unassuming man, he quietly contributed to moving natural resource management in Washington away from a complete focus on hunted and fished animals and towards one that considered the value and importance of critters in our cities and our backyards – the ones that are part of our everyday lives. "We have to take what Mother Nature gives to us and fully appreciate that gift." Steve practiced what he preached, and what Mother Nature gave to Steve was an artist's eye for landscapes and the natural world. Life threw many challenges at him, and he turned to his art – photography – as a way to find peace and let others see beauty through his eyes. Steve left us too soon, long before we tired of his unerring wit and his (curmudgeonly or rascally) charm. In his photos, we are fortunate that he left us many expressions of his art, his philosophy, his Zen: "One can find serenity in each moment of change by not looking back and not looking forward, but just by integrating oneself with the grand scheme of the present."
---

JOHN DOUGLAS (1926 – 2014)
John was born in 1926 in Yakima, Washington. After graduating from Yakima High School, he joined the Navy and served his country on a submarine in World War II. He graduated from the University of Washington in 1951 in Fisheries Management and began a 30 year career with the Washington Department of Game. He was a hatchery assistant, a biologist and retired as the Assistant Director for the agency. John was a Mason of Lodge No. 227 and a founding member of the Olympia Highlanders Pipe Band. John touched many with his love of the outdoors. He continued to hunt, garden and fish throughout his life, sharing that enthusiasm with his family and friends.
John was active in many conservation issues and organizations and understood that the future of our planet and society depended on connecting people to the landscape that supports them. He felt that one way to do this was through hunting and fishing. Toward that end he was an original board member of the Washington Wildlife Federation established in 1989 and continued to serve on that board until his death.
The Washington Wildlife Federation is pleased to recognize John's contribution to conservation with a donation in his name to the Ecosystem Scholarship Fund. John always felt that one of the keys to the future of conservation was education. Thank you John for all your efforts.